UPGRADE WITH LAMKIN
FEEL #ALLTHEFEELS. TRUSTED BY MILLIONS OF GOLFERS. GET YOUR FREE GRIP TODAY.
(Please note: Promotion ONLY AVAILABLE at Participating Locations)
"The Upgrade with Lamkin campaign allows golfers to feel the difference at no cost or obligation. #FEELALLTHEFEELS"
For 2020, we're making it easier than ever to UPGRADE WITH LAMKIN by offering one FREE grip (including install) to everyone. Yes, EVERYONE. All you need to do is use our grip selector below which will help you identify grips most suited to your game. Then just print out the voucher provided and redeem at any participating retailer - we're suggesting 4 closest participating locations to you for convenience (hence why we're asking for your zipcode).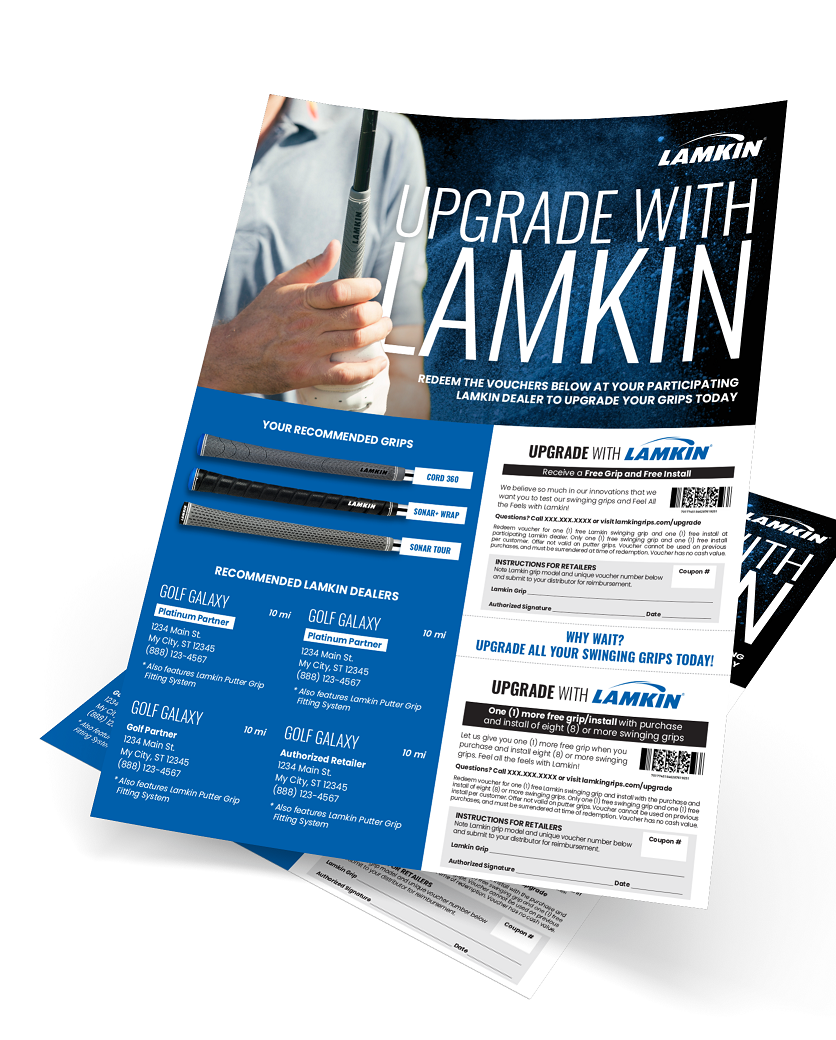 It's a risk-free way to experience Lamkin material/surface/design technology in our new grips, like Calibrate or ST, or anything else in our full-swing lineup. Upgrade with Lamkin and experience the most technologically advanced grips in the game. Once you'll get your hands on it you'll feel the difference.
But there's more. We're so confident players of all skill levels will love their initial free golf grip that we're sweetening the pot by including an additional FREE grip with the purchase and install of eight or more swinging grips.
Getting your golf clubs regripped is one of the fastest and most cost-effective ways to drop strokes and improve performance.